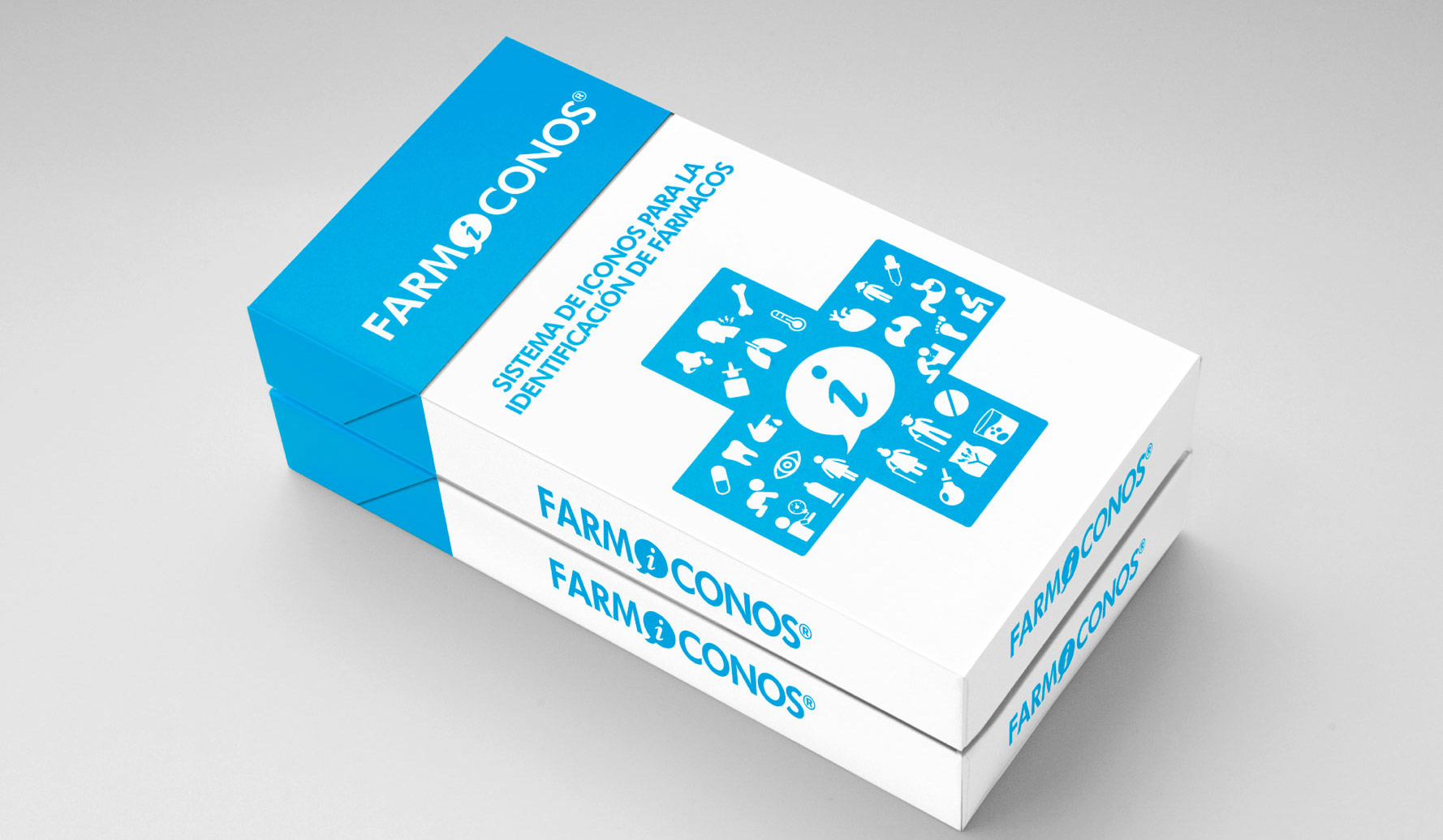 Where the idea comes from
We are usually unable to identify the intended use or prescription for drugs we have at home without reading the package insert. Also, since 2011 for economic reasons, the CISNS (Interterritorial Council of the National Health System) forced doctors to prescribe by active ingredient rather than by the drug's brand name. This creates even more confusion among users, since if they knew before why they had to take "Clamoxil", "Voltaren" or "Viagra", now they also have to remember the equivalent name of the molecule that confers the therapeutic properties. In the examples above "Amoxicillin", "Diclofenac" or "Sildenafil".
Finally, the user needs to read the medication leaflet every time he or she wants to remember what it was prescribed for.

Many people's solution to this problem is to write on the medicine box what particular ailment they were prescribed for or for what purpose, how often they should take it or at what time of the day.
Farmiconos are the global solution for all these users.
What is the purpose of the product

To provide a pictographic system that, through the use of adhesive labels, helps the user to quickly know what a specific drug is for, for which family member was prescribed or what is its dosage, saving time and facilitating the organization of all the medicines that you have in your home.
Each Farmiconos kit is made up of a box containing 270 high quality adhesive pictograms, classified into six categories and divided into three folded sheets in accordion. Inside the box is also included an information leaflet with tips for use and information of interest to users.
The Farmiconos aim to be part of a campaign supported by the Ministry of Health, Social Services and Equality. More than five million units would be produced in health centres, pharmacies, outpatient clinics and senior citizens' centres to achieve optimum impact on the population.
However, you can download the sticker template from the download area of this website to print it yourself.